How many people out there are thinking about becoming a 3DCG artist, or were thinking about becoming a 3DCG artist but are now doing something different?
Once upon a time, Toha was "the person I thought I was, but now I'm doing a different job".
I've never touched 3DCG and I didn't go to art school. My current job has nothing to do with 3DCG.
One day, however, I decided to become a 3DCG artist, which is what I wanted to be.
This article describes what Toha did from being a working adult with no 3DCG experience to becoming a 3DCG artist.
Start Learning 3DCG First
Anyway, first of all, I decided to start studying 3DCG.
In fact, before he started working as an adult, Toha applied for a artist job at a game company even when he was a fresh graduate.
Well, I failed all of them, so I got a different job... At that time, of course, I had no experience in 3DCG, so I only had analog pictures in my portfolio, which was required for application.
Moreover, he was not a very good artist. Looking back on it now, it was quite reckless.
I could see that doing the same thing as before would yield the same results, so I thought, "This is not a possibility unless I learn 3DCG.
Once you decide to do something, you have to act.
I decided to start studying 3DCG at home while working at the company.
In the case of Toha, I didn't even know how 3DCG was created in the first place, so I started by doing a lot of research on the Internet.
I found out that it was supposed to be made using special software and that I needed a computer with high specs, so I decided to buy a good computer and install the Maya software.
(*The computer specifications required for 3DCG are discussed in a separate article About 3DCG Production Computers summarizes a bit more. Please take a look here if you like~)
Self-taught in 3DCG, Studied 3DCG at a Technical School From
Once you have a slightly better computer and Maya, it's time to start learning 3DCG.
When I started studying 3DCG on my own (around 2006), the Internet was not as widespread as it is today. It was difficult to learn from information on the Internet, so I studied by looking at Maya books I had bought.
However, being a 3DCG novice, I had no idea what the technical terms in the book were saying.
I was thinking, "3DCG is so difficult..." and I was proceeding at a turtle's pace.
At that time, I heard from one of my seniors at work that he was attending a vocational school for interior coordinators while working.
Heh! I see that there is a vocational school option!
I looked into it and found a course for working people who work at a company during the week, where they can study 3DCG in classes only on Saturdays.
I decide to take the "Comprehensive Pro Course CG Creator Major" for six months at a technical college called Digital Hollywood (commonly known as Digihari), where he can take that course.
As a result, I am so glad I studied 3DCG at a technical school.
If I had continued to study on my own, I probably would not have become a 3DCG artist. Even if I had, it would have taken me a long time.
In my case, my ambition was to quit my current company within a year and become a 3DCG artist! So, the curriculum of a vocational school where I could study efficiently in a short period seemed to be a good fit for me.
There are advantages and disadvantages to both methods of study, self-study and technical school, and I think it goes something like this.
 

Advantages

demerit

Self-study

Relatively free of money.
You can proceed at your own pace and without strain.
You can work only on what you are interested in because you are not specified what to make in your assignments.

It takes time to be able to create your own 3DCG.
You can study "how to make" 3DCG, but it is difficult to study "how to think" about it.
There is no one you can easily ask when you don't understand.

Study at technical school

If you study properly, you'll be able to create 3DCG by the time you graduate.
It teaches the "thinking" required to create 3DCG.
Have instructors, fellow students, and other people around you whom you can easily ask questions.

It costs quite a bit of money.
Working and going to school can make for a very hard schedule.
Tough to meet assignment quotas.
Attending a short-term course at a technical school costs money, but allows students to acquire the minimum knowledge and skills necessary to work as a 3DCG artist in a short period.
However, there is so much content taught in one class that it is impossible to learn it all just in class.
You will need to make a steady effort to take notes and review them on your own when you get home, and not miss class even if you are tired from work.
When studying on your own, you do not have to pay the high tuition fees of a technical school, and you can study little by little between jobs at a pace that suits you.
However, there is no one to ask quickly when you don't understand, so you have to solve problems by yourself.
Finding your own solution is the best way to learn, but the bottleneck is that it is time-consuming.
----------
Incidentally, the "concept of 3DCG" is difficult to study on your own, but I have written about it in this blog 3D Model Creation. If you are aiming to study on your own, please take a look!
Basics of 3D Models 1) - The 3DCG World is Managed by Coordinates I also discuss the concept of 3DCG at the beginning.
Creating a Portfolio with 3DCG Works from Technical School
I started studying 3DCG to become a 3DCG artist.
When it comes time to find a job as a 3DCG artist, you will need my portfolio.
Well, the curriculum of Digihari's "Comprehensive Pro Course CG Creator Major" consisted of "6 months of classes once a week + 3 months of graduation work.
Since assignments are given in almost every class, you will create quite a few 3DCG works over nine months.
And the 3DCG works created in these assignments,
if finished properly, can be put directly into your portfolio.
Basically, creating a portfolio is time-consuming and difficult.
If the number of 3DCG works is small, it starts with the creation of the works, and just thinking about the order and layout of the works to be included is a difficult task.
However, in technical schools, students create a lot of 3DCG works like assignments, and the assigned works are reasonably varied, with some having buildings and others having characters.
By the time you graduate from a technical school, you will at least have a good number and variety of works.
It is really efficient that you were able to study 3DCG and at the same time create a portfolio necessary for finding a job.
*For the portfolio, see How to Create a Portfolio.
The portfolio that I created for my job search was a portfolio of assignments from 99% College. However, I was can get a job with that portfolio.
However, if the assignment was not completed, please make sure it is completed before you include it. You should not include any unfinished work.
Toha
By the way, I left the company at the same time I started my graduation project - I'm not a member of the company.
Apply Portfolio to 3DCG-Related Companies
Once I have prepared my portfolio, it is time to start job hunting.
No matter how much I studied at a technical school, nine months ago I was an amateur who knew nothing about 3DCG.
I don't have high hopes. I will work from the stance that it is OK if I can find a job at a company that does 3DCG-related work, regardless of where it is.
This is because I was told by a Digihari instructor that
changing jobs within the 3DCG industry is common and it is easy to change jobs to other companies in the same industry.
He said it's important to join a company first, even if it's a part-time job.
So this is the job hunting method that Toha chose, "to get a job somewhere anyway".
Read the full page of the CG Production Yearbook, a book that introduces every CG-related company in Japan.
If you find a company that you like while reading, write down the company name and the page on which it is listed.
Narrow down the list to "companies I particularly like" while researching the details on the company's website that you have written down.
Write a list of "what you like" about each of the companies you have narrowed down.
Expand on the "what you like" you wrote down and use them as your motivation for applying to the company.
Prepare a resume, statement of purpose, and portfolio for each company and apply by mail.
The CG Production Yearbook is a one-page book that introduces each company in Japan that deals with 3DCG.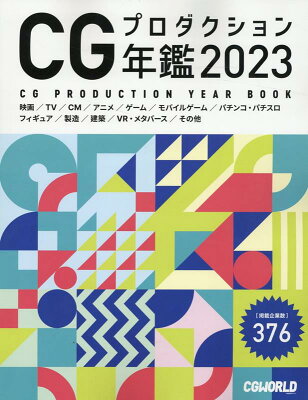 Potipo chip
It includes all kinds of companies that handle 3DCG, from well-known companies that everyone knows to small companies whose names do not usually appear on the front page.
Even if you say you want to find a job anywhere, it is unlikely that a company will hire someone who applies for a job with that kind of feeling.
But with this method, you will always have your own "what you like" for the company you decide to apply to.
There is no lie in my motive for applying to that company, so I have no trouble being asked why I want to work there, either on paper or in an interview.
When choosing a company from the CG Production Yearbook that you think is "what you like"...
If you like the first impression, write it down.
I don't care about the type of industry, location, or whether there are jobs or not, for now.
Consider detailed conditions when narrowing down the company later.
Even a poor shot will hit a lot of targets. I'll apply to at least 10 companies.
I did it like that.
It is a lot of work to prepare a resume, but once the documents are ready, you mail them in and wait for the results.
And I Find a Job...
In seeking employment to become a 3DCG artist, Toha did not use job sites or recruitment agents.
I just didn't know and had no idea to take advantage of them.
But thanks to applying for jobs at various companies on my own, I learned firsthand that there are many different ways to deal with a company.
After I mailed the applications to 10 companies, 3 of the 10 companies contacted us a short time later.
One of the companies contacted me with a rejection, and two companies contacted me with interview requests. One of the two companies that requested interviews was a video company in Tokyo, and the other was a game company in Kyoto.
As a result, Toha will be employed as a 3DCG artist at a game company in Kyoto.
Of the 10 companies to which I applied for jobs, my impression of the 3 that responded to me immediately is very positive. Even if it was a rejection letter, I appreciate the fact that they let me know the outcome right away.
After that, you will gradually be contacted with the results of your application. Some companies will end with a single piece of rejection paper, while others will return your portfolio even if you do not make it.
Some of the rejected portfolios were sent back with a comment from each employee. (Comments ranged from "I think you have the ability, so keep up the good work" to "Do you really think you can get a job at this level?)
There are companies that I have not heard from for a month, and there are companies that contacted me about two months later asking me to come in for an interview.
When I learned that different companies respond differently to different requests, I realized that job-hunting is not just a matter of finding a job, but also a matter of finding the right job for the right person.
It's where the company looks at who they hire, but it's also where the person being hired looks at the company.
I realize that this is not the case.
If you apply for a job on your own, you are responsible for all communication with the company.
This way, you can somehow get a feel for the atmosphere of the company.
If a company makes a good impression on you, you will suddenly want to go for an interview, and if you receive an offer, you will want to make a decision immediately.
The reasons why Toha decided to work for a game company in Kyoto were, first of all, because it is a game company in the Kansai region, and also because the impression he received during e-mail exchanges and interviews was very good.
I was very worried about a Tokyo video company that contacted me at about the same time, but in the end, I chose the one that allowed me to work in the Kansai region.
----------
By the way, the 3DCG software I learned at Digihari was 3dsMax, and the software at my place of employment was Maya. I relearned Maya after I started working at the company, and I can use it pretty quickly.
Toha
Differences in 3DCG software are not really a big problem.
Conclusion
I was a working adult with no experience in 3DCG, but...
About a year after making up my mind, I managed to become a 3DCG artist.
In this article, I wrote about what Toha actually did before becoming a 3DCG artist.
This is just one example; there are many other ways to become a 3DCG artist.
There are people who are currently making 3DCG as a hobby in between jobs, people who do not do 3DCG but draw a lot of CG illustrations, and people who cannot use digital tools but are very good at pencil sketching...
Everyone has a much better chance of becoming a 3DCG artist than in Toha.
And if you want to try 3DCG but don't know how to make it, it is totally possible to become a 3DCG artist.
Toha
I tried hard and I could do it too!
I used to want to be a 3DCG artist, but now I've given up and am doing something else.
I wrote this article in the hope that if there are people out there who feel that way, they will read this and think, "I can do that, I can do that, too.
I enjoy making 3DCG.
It would be great if I could make 3DCG at the company and even get paid for it.
If the desire to become a 3DCG artist is still smoldering in your heart, I encourage you to take the first step toward becoming one.
Digihari, the CG school that Toha attended, now has an online learning curriculum. If you are interested, please check it out here. ↓↓.
And even if you are currently working in a job that has nothing to do with 3DCG, that can still be an advantage!
...By the way, why was Toha doing a job that had nothing to do with 3DCG?
Why had I never touched 3DCG before?
If you'd like to know why...Why I chose a career in game making - after my game-loving child became interested in 3DCG.Please take a look at the following~.